We pride ourselves on working in a cohesive team environment and having a strong positive culture while treating our patients and clients like family.
About Us:
Sugar River Animal Hospital is a client and patient-focused, independently-owned small animal practice that was established in 2013. We are proud to be an AAHA-certified and Cat-Friendly certified hospital. Our knowledgeable caring team goes above and beyond to provide exceptional medical care to our patients and phenomenal service to our clients. We are looking to add an associate veterinarian who can help us continue to achieve this vision. Our hospital culture has helped us build a team that has fun, supports each other, and learns together. We build lasting relationships with clients, patients, and coworkers. Our goal is to provide exceptional medical and surgical care for our patients, and excellent customer service, while also creating a work environment that supports career advancement and a healthy lifestyle for our team. We value personal growth above all and understand the need for work/ life balance. We always welcome new DVM graduates to join our hospital. Our team collaborates and offers mentorship on cases so you always have support as you develop your career with us.
Dr. Gillian Herbert shares her experience at Sugar River Animal Hospital before starting a clinical pathology residency. We wish her all the best! 
What To Expect:
Mentorship Collaboration on cases We partner you with members of our skilled support staff to set you up for success We practice high-quality medicine and provide state-of-the-art equipment to support excellent patient care Work-life balance is important to us. Our DVM schedules are a four-day workweek and one Saturday morning per month.
Kira shared her experience with us -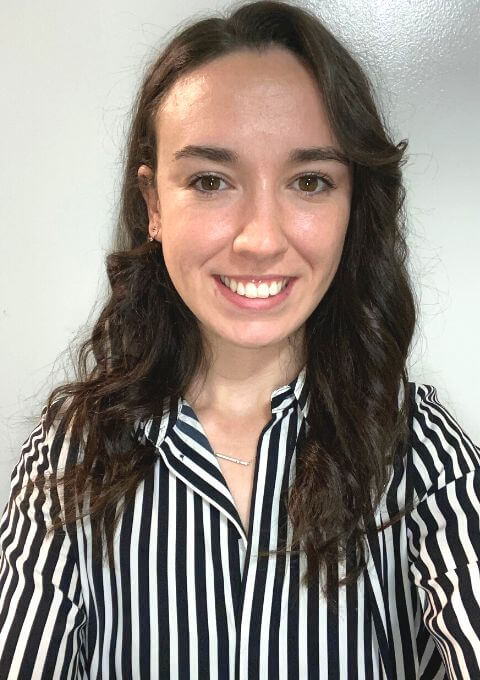 I spent three weeks doing an externship at Sugar River Animal Hospital during my fourth year at vet school and it was an experience I found invaluable. I was given the opportunity to practice many skills needed to become an excellent veterinarian including basic surgeries, cytology, interpreting blood work, and client communication. The entire staff was welcoming and incredibly kind, treating me like I had worked there for years. The veterinarians at SRAH are highly educated and dedicated to providing the best care for both pets and owners. They helped me focus on areas of general practice that I wanted to learn more about and were always willing to discuss interesting cases that came in. Through this externship, I gained experience and built relationships that will last throughout my career.
Why Choose Us:
We are a feline-friendly accredited, and AAHA-accredited hospital since 2015 with a reputation for excellent client and patient care. We explore the opportunities within the workday, not just get through it. We continue to build a place where people are happy coming to work and excited to be part of our team. You will help us continue this journey Our hospital is a brand new state-of-the-art 7,000 sq ft hospital built in 2021 We believe in work-life balance and practice the best medicine.
Location.. Location.. Location..
Sugar River Animal Hospital is located in Grantham, NH, which is in the beautiful Lake Sunapee Region of tax-free NH. Within a short drive, there are several ski mountains to explore and opportunities for outdoor sports and activities with tons of lakes and trails nearby. If outdoor activities are not your thing, don't worry! We're only 20 minutes from Dartmouth College which has tons of cultural events. There is also a great playhouse just a short drive away in New London and King Arthur Flour's baking school and flagship store is just 20 minutes away as well. Our hospital is only 45 minutes from Concord, two hours from Boston, and less than 2 hours from Maine. As an added bonus, Grantham itself has the third-best school district in the state.
Benefits
NH and DEA Licenses
Liability insurance
Generous CE allowance with paid time off for CE
Health Insurance including vision insurance
Childcare FSA
401k with 3% match and profit share
Paid time off and paid major holidays
Competitive pay
Pet discount
Aflac supplemental insurance available
Dental insurance available