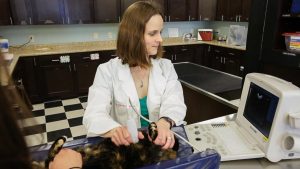 At Sugar River Animal Hospital, we use advanced pet diagnostic services to ensure that your pet receives the most complete health care available. We utilize the following diagnostic tools, for your benefit:
In-house laboratory for processing blood work
Digital, full-body x-ray
Dental x-ray
In-house ultrasound
If you have questions about the diagnostic tools available at our practice, please don't hesitate to ask. We would love to tell you more.