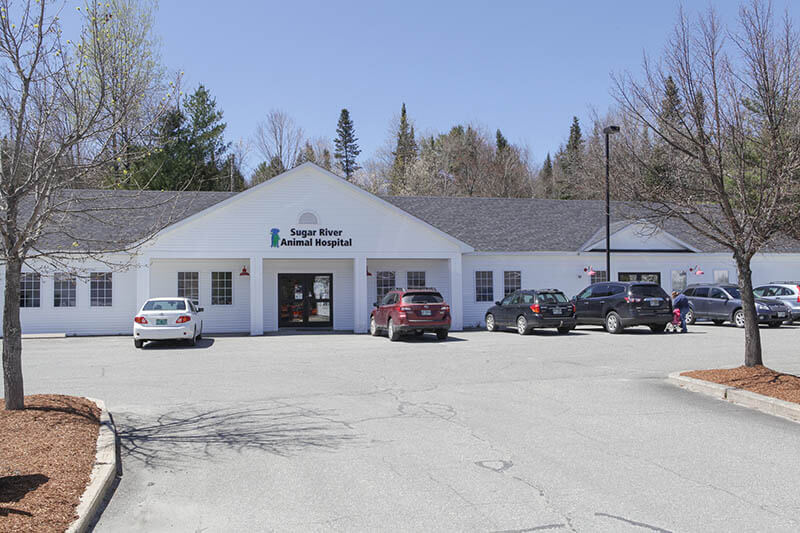 Why Us
The Story of Sugar River Animal Hospital
Dr. Catherine MacLean has high ideals and a vision for what exceptional veterinary care should look like, and Sugar River Animal Hospital was founded on those dreams. With her history of working at other small animal practices, including some emergency practices, Dr. MacLean began taking notes on which aspects of veterinary care worked and which didn't work so well. She has combined all of the very best practices she has encountered in her plan for Sugar River Animal Hospital.
Sugar River Animal Hospital is not just a hospital, but is also a full-service clinic, able to provide care for sick pets as well as wellness and preventive care for pets in any stage of life. We are continually motivated to provide the absolute best care to our clients and patients in Grantham and the surrounding areas, from Enfield to New London and Lebanon to Newport. As a small, privately owned practice, we make our pet care recommendations based on each pet's needs. We will guide you to the best option for your pet's treatment, considering all aspects of their needs and your lifestyle.
If you are interested in learning more about our hospital and some of our contributions to the community, we invite you to visit our testimonials page. We are so grateful for the continued trust of our clients for the care of their pets and we love to share their kind words.
Questions about your pet's care? Concerns about their health? Get in touch with us right away and our team will be more than happy to give you the answers that you need. Exceptional care is our number one goal, and you and your pet are our priority!
We do have a boarded internal medicine doctor that comes to our clinic when needed to do ultrasounds and other diagnostics.
We pride ourselves in our customer service and having a warm friendly environment. We literally have clients that just stop in to socialize!
We believe in treating our patients like they are our family pets.
We practice the latest and most up-to-date medicine and have a state of the art facility.
Learn more about our veterinary team.