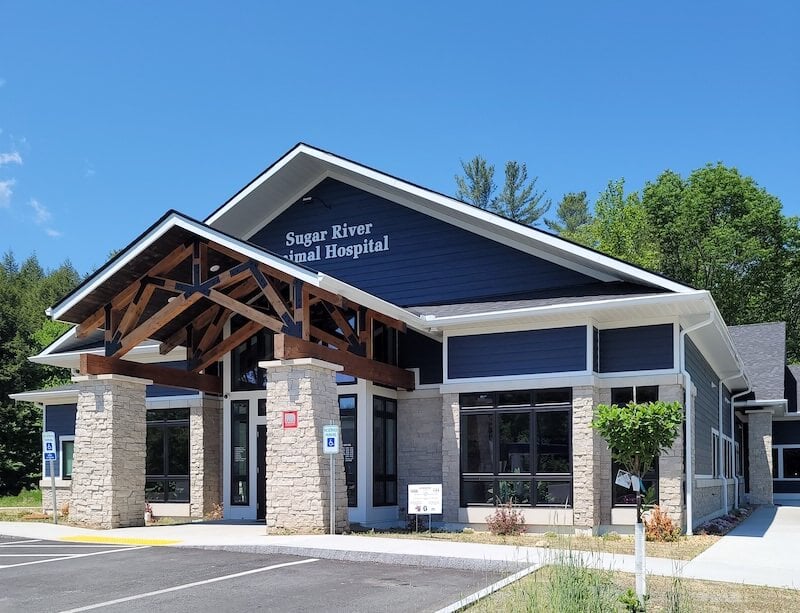 Dr. Catherine MacLean has high ideals and a vision for what exceptional veterinary care should look like, and Sugar River Animal Hospital was founded on those dreams in 2013. With her history of working at other small animal practices, including some emergency practices, Dr. MacLean began taking notes on which aspects of veterinary care worked and which didn't work so well. She has combined all of the very best practices she has encountered in her plan for Sugar River Animal Hospital.

Sugar River Animal Hospital became the first American Animal Hospital Association (AAHA) accredited practice in the Upper Valley in 2015. In order to become an AAHA accredited practice, Sugar River Animal Hospital has to meet over 900 standards of care and have to be re-accredited every three years. Only about 15% of veterinary practices in North America are accredited. This was an important goal for Dr. MacLean when she first opened the practice.

Sugar River Animal Hospital is also the only Feline Friendly Accredited practice in the Upper Valley. Again, certain standards were met based on the American Association of Feline Practitioners guidelines to help make visits less stressful for cats when they come to Sugar River Animal Hospital. Some of the things that Sugar River Animal Hospital does to make feline visits less stressful are having a cat only exam room, cat only waiting area, cat only hospital ward, and special handling techniques.

Sugar River Animal Hospital is not just a hospital, but is also a full-service clinic, able to provide care for sick pets as well as wellness and preventive care for pets in any stage of life. In addition to our wide array of services, we partner with a board-certified surgeon and internist, Dr. Erik Peterson. Dr. Peterson travels to Sugar River Animal Hospital to perform echocardiographic and ultrasonographic studies as well as internal medicine consultation for some of our more difficult medicine cases.
Our doctors and staff are continually motivated to provide the absolute best care to our clients and patients in Grantham and the surrounding areas, from Enfield to New London and Lebanon to Newport. As a small, privately owned practice, we make our pet care recommendations based on each pet's needs. We will guide you to the best option for your pet's treatment, considering all aspects of their needs and your lifestyle.